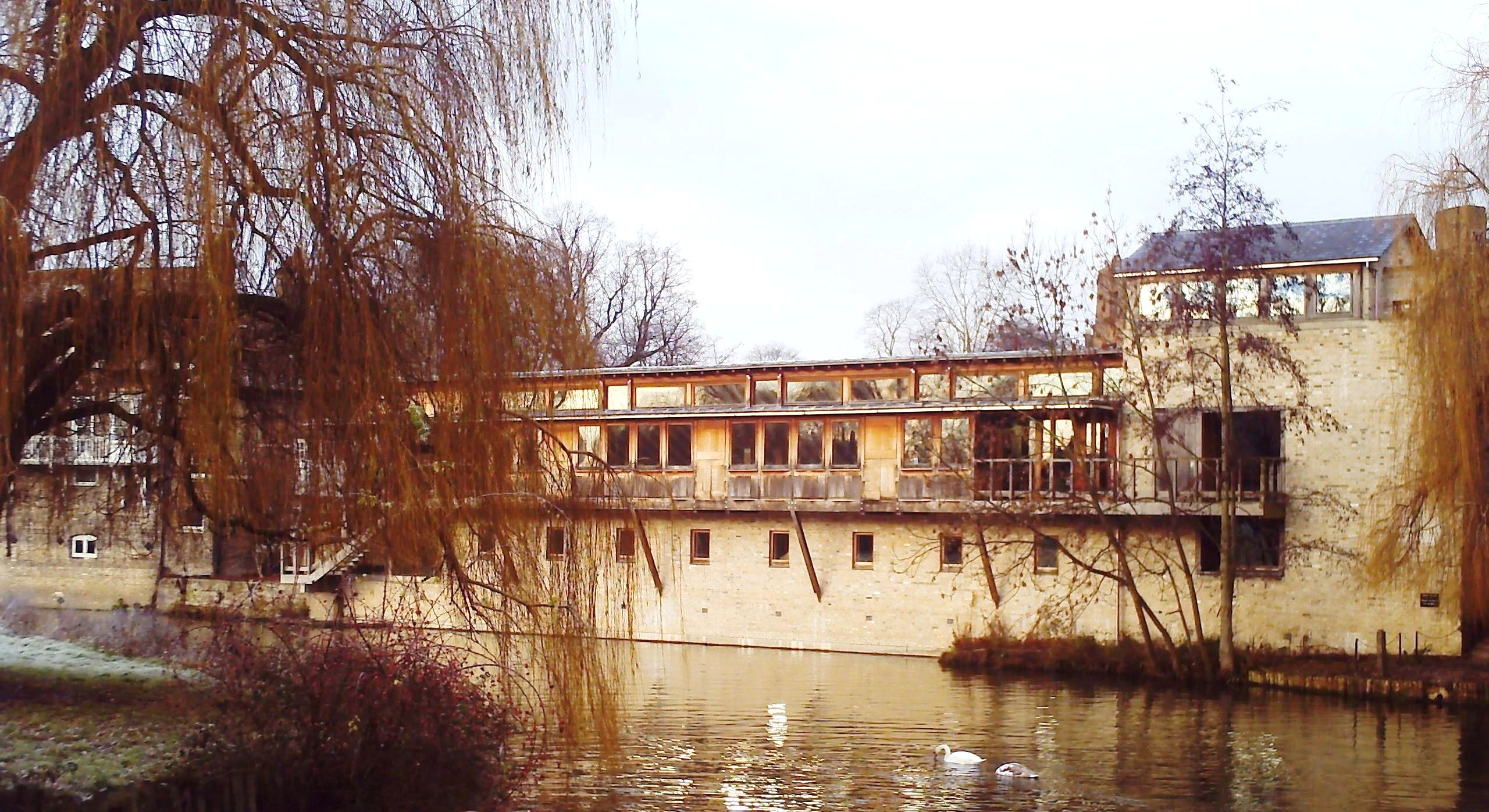 Darwin College, Cambridge (Cambridge has been the seat of many great mathematicians in history)
The importance of a deep understanding of mathematics cannot be overemphasized.
"Mathematics is the language with which God wrote the universe" - Galileo Galilei
"God used beautiful mathematics in creating the world" - Paul Dirac
"For the things of this world cannot be made known without knowledge of mathematics" - Roger Bacon
Mathematics is a universal language - from our daily lives to the universe at large, mathematics is an expression of the beauty of nature, an articulation of how sciences, technology, society, the universe collaborates. Wow, think about this, mathematics is embedded into every aspect of our daily lives!
We all have the inherent aptitude to learn and to appreciate mathematics. Uncovering that inherent aptitude is a journey - with the right guidance and approach, this journey is one of discovery with lifelong benefits. Sadly, many of us have trodden down a path of rote-learning that never quite allowed us to uncover our innate abilities.
"Not everyone can be a mathematician, but a mathematician can come from anywhere!"
The above is definitely true, but for many of us, the priority is to get the "grades". We understand this. We are not here to convert people into mathematicians. We are here to take our explorers through a unique experiential learning process, where mathematics becomes real and meaningful. Not only do we expect our explorers to get the grades, the logical thought process and analytical skills they hone will ground them well in their academic and professional pursuits. Explorers will come to appreciate the beauty and power of mathematics.
For those amongst us who have grown up now, there are many who have dreaded mathematics and many other subjects along the way, not that this should have been the case, but that they had travelled through a journey of rote-learning and examination-centric learning. And even amongst those who "survived" the mundane learning journey, many have experienced the path of rote-learning, even in an area like mathematics whereby rote-learning was never necessary.
Today, we observe that many students have developed a disdain for mathematics. Even for some who appear to do well in the subject in school, there is no real passion to truly learn the subject.
"Too many of us learn through the process of "rote-learning" and sheer hardwork in practicing and practicing past years' examination questions … they are training to be exam-smart, without proper appreciation of the fundamental concepts"
"So indeed, they have been able to "borrow" such practices and exam techniques … eventually, everything "borrowed" has to be returned, hence all the "borrowed" knowledge and techniques do not last!" – Dr Jeff Lim
If only they could have taken a different journey … with a true Alpha Explorer Guide …
It is for these reasons that the Alpha Explorer ProgramTM (AEP) was created by Dr. Jeffrey C. K. Lim (Alpha Guide-in-Chief), to allow everyone, students, parents and professionals alike, to embark on an experiential journey of discovery in mathematics..
Jeff's beliefs in the true holistic learning experience stems from his own exploratory journey in life as well as serving as an "Alpha Explorer Guide" to many professionals in the financial markets over two decades,. His beliefs are captured in his quotation, "The Secret of the How's is actually in the Why's!" Jeff is a proven accomplished Cambridge-trained applied mathematician in the Financial Markets.
"The enchanting charms of this sublime science, mathematics, reveal only to those who have the courage to go deeply into it" - Carl Friedrich Gauss